Dear guests visiting our Akella-Blues website,
We have the pleasure of bringing to your notice the Great Encyclopedia of Blues, which has no analogues in the Internet, and which was being collected (and is still being collected) for more than 15 years!
In order to quickly master (listen to) this encyclopedia, you will need to take a vacation for not less than two weeks, stock up on provisions (also for at least two weeks), and listen, listen, listen … and these 2 weeks will glide just like 2 minutes!
Each of us comes to Blues in a different way; my way was kind of a zigzag development (jumping between the right and wrong way of Life) through the bottom of a glass, street fighting, rat traps and other wrong sides of Life… And once I heard Sam Lightnin' Hopkins and realized – that's It! It is mine!
And a familiar musician of mine tells his story: "In 1970, a vinyl disc with an intriguing title American Folk Blues came into my hands; I was amazed by the work-hardened hands hanging crosswise over the guitar and the cadacaster made of a simple pencil drawn to the finger board with a shoe lace. And when I heard the music recorded on this disc, I realized that this was My Music!"
Back in the late 60's, having just mastered a few guitar chords, we were singing in the courtyard:
Ziganshin boogie,
Ziganshin rock,
Ziganshin ate
Just someone's boot!
Poplavsky ate his girlfriend's letter,
And this is rock! And this is boogie!
And, after all, we then had no idea that we were singing a real classic 12-time Blues!
Since those years it's been quite some time, what a lot of tape recorder reels, vinyl LPs, CDs and DVDs were collected! While Blues was also changing and evolving; it was uniting various kinds of musical directions, and at the same time Blues still remained the non-commercial music, music for those with middle and lower income…
And what a lot of styles and directions were born and vanished in the World of Music? And Blues still survived!
Blues today (and here!) is alive and kicking. And wishes the same to all of you!

At a time, when all the Blues materials collected over many years were scattered in different series (Blues On the Road – 5 CDs, Black Pure Blues – 6 CDs, Whiskey, Bikers & the Blues – 5 CDs, Blues-Rock Now! – 8 CDs and many other series), it became clear that they should be combined into a single complete collection; and precisely then the kind and wise Akella Wolf appeared on the scene, who led the Akella Presents – Blues project.
That's when Akella appeared! Why Akella?
Akella Presents, and presents the Great Army of Bluesmen of different skin colors, nations and nationalities, both the great musicians and the beginners!
Akella is a fictional character in The Jungle Book by Rudyard Kipling's and appears to be the Most Correct, Honest and Sincere, as is the Blues! Well, we, People, are living in the same Jungle, but only made of Stone, where the same laws, orders and customs are ruling!
The allegorical Akella (and not any DJ just for show) acquired the right to represent His Majesty the Blues!

Therefore,
Those who wish to join the Blues community and to get to know just a little about it, click the About Blues button!
For those who love the Blues for real, a special section entitled Origins of Blues. Great Bluesmen was created. Click here!
Those who prefer to get acquainted more closely with the project itself, as well as to learn about the styles and directions contained in Blues, click All Blues Styles!
And now you are able to become familiar with the playlists and listen to samples of any volume contained in the Akella Blues project for you to choose from! Each volume is provided with 2 CDs and is indicated by a certain Blues genre! Click the Akella Presents – 1 button!
Parallel to the Akella Presents main section, there appeared two smaller sections, i.e. the Wolf Trail", which expands the boundaries of Blues perception, and clearly demonstrates that Blues… is immense!
The second Golden Age 60s -70s section shows even more vividly that Rock stood on the Blues Foundation from the very beginning (except for avant-garde and art-rock), and the influence of Blues on the formation and development of Rock Music (as a phenomenon of the Twentieth Century!) is absolutely undeniable!
AFTERWORD for Blues true connoisseurs and newcomers.
In conclusion, I would like to note few important moments: – do not regret your time for a more thorough study of the Akella History section (Homepage), so that in the future you will be able to better navigate between the site sections and subsections, where you could find a lot of interesting and useful material!
As far as the music itself is concerned (selection of composition and sound quality), everything here is done at the highest level! I am judging from the fact that over its 15-year history Akella received not a single (!) negative response! And it's worth a lot… especially if you take into consideration Time and Energy invested in this Project!

And let Blues be your Joy!
And let Blues Help you!
With respect and
Yours sincerely,
Author of Akella Presents Blues Super Grand Project
Eugene.
Ufa-City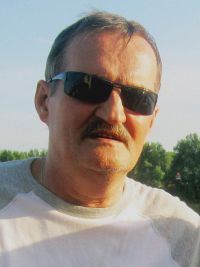 Feedback: